"EVA WISTEN Journalist, SEED Media Group; Author, Single in Manhattan THE..."
www.typetree.moonfruit.com
my online store is now open - go and make orders, tell me what you would like your typetree to look like. i am using the materials that i find around me, so every typetree will be unique. TAKE ME TO THE TYPETREE ONLINE STORE NOW!
visualdeliciousness asked: Hi Katharina! I was wondering where you found that image of Jonathan Safran Foer? I was hoping to use it for a project I'm working on...
PERSONAL MESSAGES FROM JAPAN [2011]
http://www.flickr.com/photos/twitteroffice/5885172082/ 'On Twitter, we saw a 500% increase in Tweets from Japan as people reached out to friends, family and loved ones in the moments after the March 2011 earthquake. This video shows the volume of @replies traveling into and out of Japan in a one-hour period just before and then after the earthquake. Replies directed to users in Japan are...
BLESSED UNREST - PAUL HAWKEN [2007]
'The centerpiece of this novel idea is the construction of the world's slowest computer, a clock with a 32 bit mechanical processor designed by Hillis that will keep accurate time for ten thousand years without power and with minimal assistance from humans. The first functioning prototype is on display in London at the Science Museum; the finished product will ultimately be housed in a...
'Liking is for Cowards. Go For What Hurts.' by...
The big risk here, of course, is rejection. We can all handle being disliked now and then, because there's such an infinitely big pool of potential likers. But to expose your whole self, not just the likable surface, and to have it rejected, can be catastrophically painful. The prospect of pain generally, the pain of loss, of breakup, of death, is what makes it so tempting to avoid love and stay...
6 tags
5 tags
7 tags
8 tags
5 tags
5 tags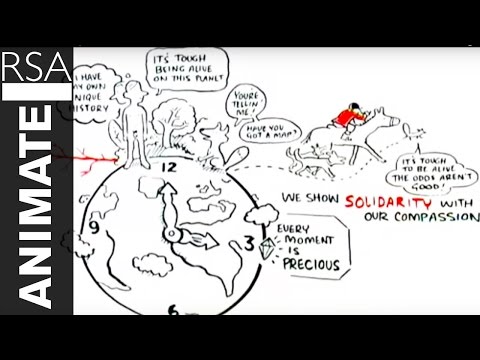 5 tags
THE RESCUE ARTIST
Foer's modesty, you might assume, is intended to mask the breadth of his ambition, lest he appear too boastful or striving. But, eventually, in the course of our meetings and voluminous correspondence — which came to include, in scarcely more than a month, some 150 e-mail messages from Foer, many of them wickedly hilarious, others gravely literary, and running to thousands of words...
6 tags
6 tags
7 tags
Watch
PRANAV MISTRY, GESTURAL INTERFACE (SIXTH SENSE) [2009] "We've evolved over millions of years to sense the world around us. When we encounter something, someone or some place, we use our five natural senses to perceive information about it; that information helps us make decisions and chose the right actions to take. But arguably the most useful information that can help us make the...
5 tags
6 tags
5 tags
6 tags
6 tags
7 tags
7 tags
6 tags
5 tags
4 tags
4 tags
IF SLAUGHTERHOUSES HAD GLASS WALLS.
Do you really want to eat this? (click)
4 tags
7 tags
5 tags